2022
---
PENTEMYCHOS
The Five Recesses
An Opera/Dance/Animation Video
The Opera "Pentemychos" is inspired by the book Tartaros by author August Alm, and explore the five recesses of existence, connected with the Greek philosopher Pherecydes of Syros (~600 bc).
The opera consists of five movements, each corresponding to one of the five recesses. Each recess has in turn a set of correspondences and a sigil constructed from the mystical concept associated with the recess. Composed and created with our own method The Pireaus System.
Åsa Nordgren – Soprano, Composer
Michael Idehall – Video, Animation, Composer, EAM
Satoshi Kudo – Dance, Choreography
Andreas Stålvall – Photographer
Audio mastered at 4 & Rising by Nÿland
---
Presented by Ljudkonstgalleriet at Cinnober Teater, 17/2 2022
This opera was supported by Göteborgs Stad Kultur.
2021
---
2020
---
2019
---
Interference
An audio/video installation where sound and image are generated in real-time while controlling and affecting each other. By overlaying reality upon itself hidden aspects of the environment become apparent through a process of phase-cancellation or wave interference. The undulations of mundane life are inverted and imposed back on themselves thus removing obvious features of our perception. The constant relationship of feedback between the different technical instances of the installation works as a filter while the audience, whom actively participate in the installation with their physical presence and their movement around the space, perceive an environment in constant flux.
Created in 2019 by Michael Idehall and Åsa Nordgren with support by Göteborgs Stad Kultur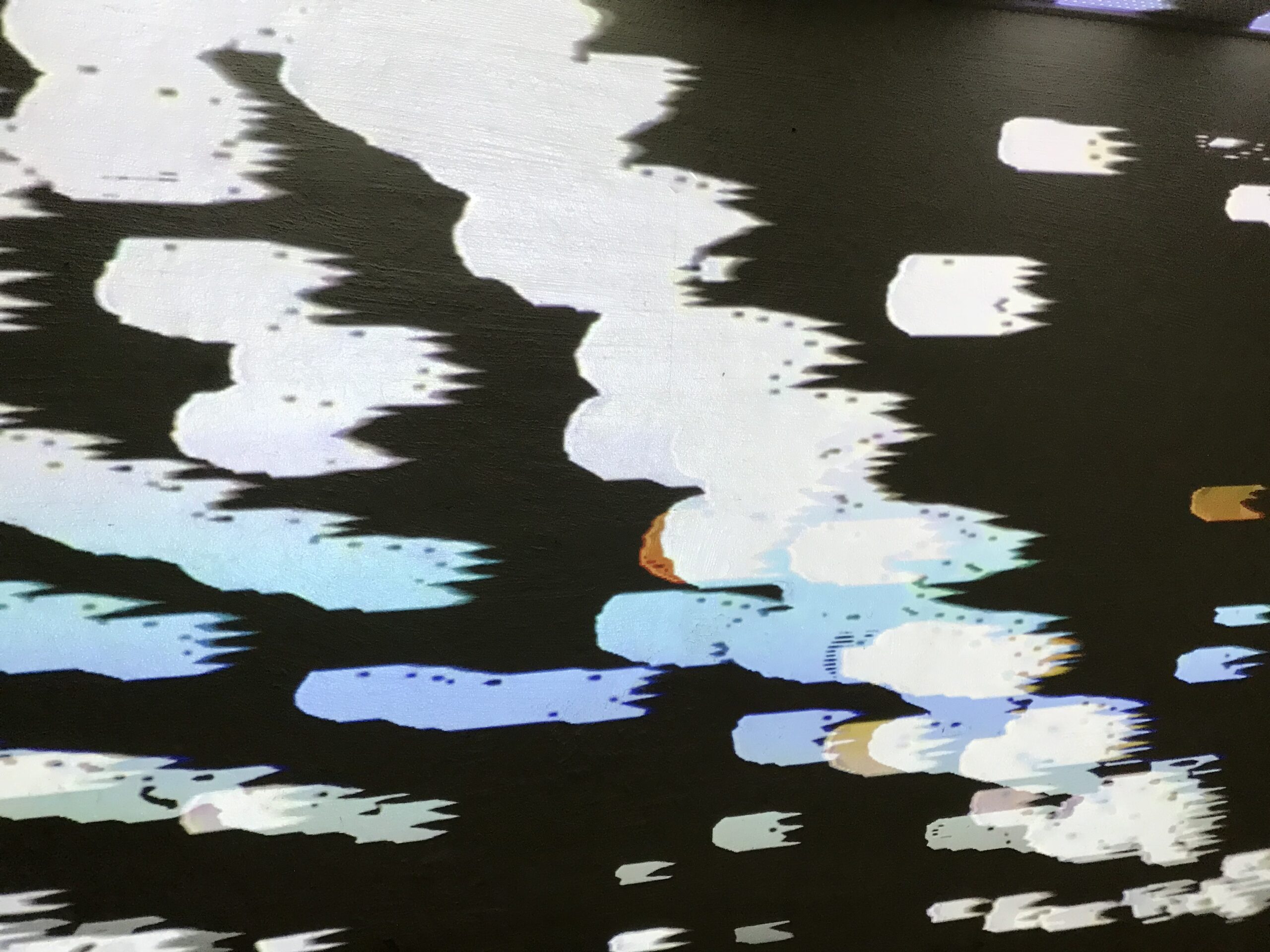 2017
---
Apparatus God
Apparatus God is an exploratory EAM-opera where the mythical meets the modern through the mediums of voice, dance, and electronics.
Soprano/Composition: Åsa Nordgren
Choreography/Dance: Satoshi Kudo
Electronics/Composition/Lyrics/Video: Michael Idehall
Video production/Documentation:Andreas Sandlund
Apparatus God är en experimentell opera där det uråldriga möter det moderna gestaltat i röst, dans och elektronik. Ett möte mellan EAM, opera, videokonst och butohdans.
Ett interdisciplinärt elektroakustiskt operaverk baserat på dokumenterade drömmar och visioner. Ett ontologiskt sökande efter människan i judisk mystik och arabisk astrologi ställs i förhållande till den moderna människans roll i ett positivistiskt samhälle. Om teknologin som ett medel för spirituell upplysning. Sångaren och dansaren symboliserar två sidor av samma karaktär, som genomgår en resa i tid, rum och existens. Dansaren är med på film, som ett elektroniskt väsen i rummet, vilket förstärks då golvet täcks med rök för att ge filmen en 3D-effekt.
Premiär var 25/11 2017 på Cinnober Teater i Göteborg.
Projektets process stöddes med Genomförandestöd från Kulturbryggan och samarbetsparter var Marulk Design och Flodstrands Bokbinderi.
Logokalyps
Ruta Vitkauskaite (Lithuania), Violin, Composition
Åsa Nordgren, Voice, Composition
Michael Idehall, Text, Composition, Projection
Man always creates meaning. But what are we left with if we dissolve language? What happens when we move away from our logocentric consensus? Logokalyps is a sound art performance where vocals, the violin, and a sound art machine coexist in order to create a musical and artistic whole. It explores new ways of looking at the world through the dissolution of language.
Confessions – Spatial Opera in the Dark
The opera creators group Spatial Opera Company – Jens, Åsa and Rūta – met at the 2010 New Music Incubator project in Latvia, and they were united by one goal – to create a spatial opera in the dark, especially expanding the possibilities of the acoustic surroundings. The work was inspired by their interest in spatial electronics, in particular by spatial acoustic sound and its impact on imagination. The Christian idea of the seven deadly sins lies at the basis of the libretto.
The seven parts of "Confessions" are concerned with the seven cardinal sins – lust, gluttony, greed, sloth, wrath, envy and pride. The confessions unite the authors' long-cherished ideas of creative experiments: performing music in the dark, involving other senses (smell, touch) and allegedly completely removing the visual aspect. However, in the opera, the latter is really the most activated factor. Through the abstract audio images and concrete pre-recorded sounds the listener's imagination produces strong inner pictures linked to feelings, sensations or objects.
In 2016 the opera "Confessions" was awarded The Lithuanian Professional Theatre Award The Golden Stage Cross for best music and Lithuanian Composer's Union's prize Musical Nail of The Year. The opera is touring in Lithuania, Germany, Netherlands, and Sweden.
Presented by:
Ljudkonstgalleriet
GEIGER
Teater Trixter
Göteborgs Stad Kultur
Lithuanian Culture Institute
2016
---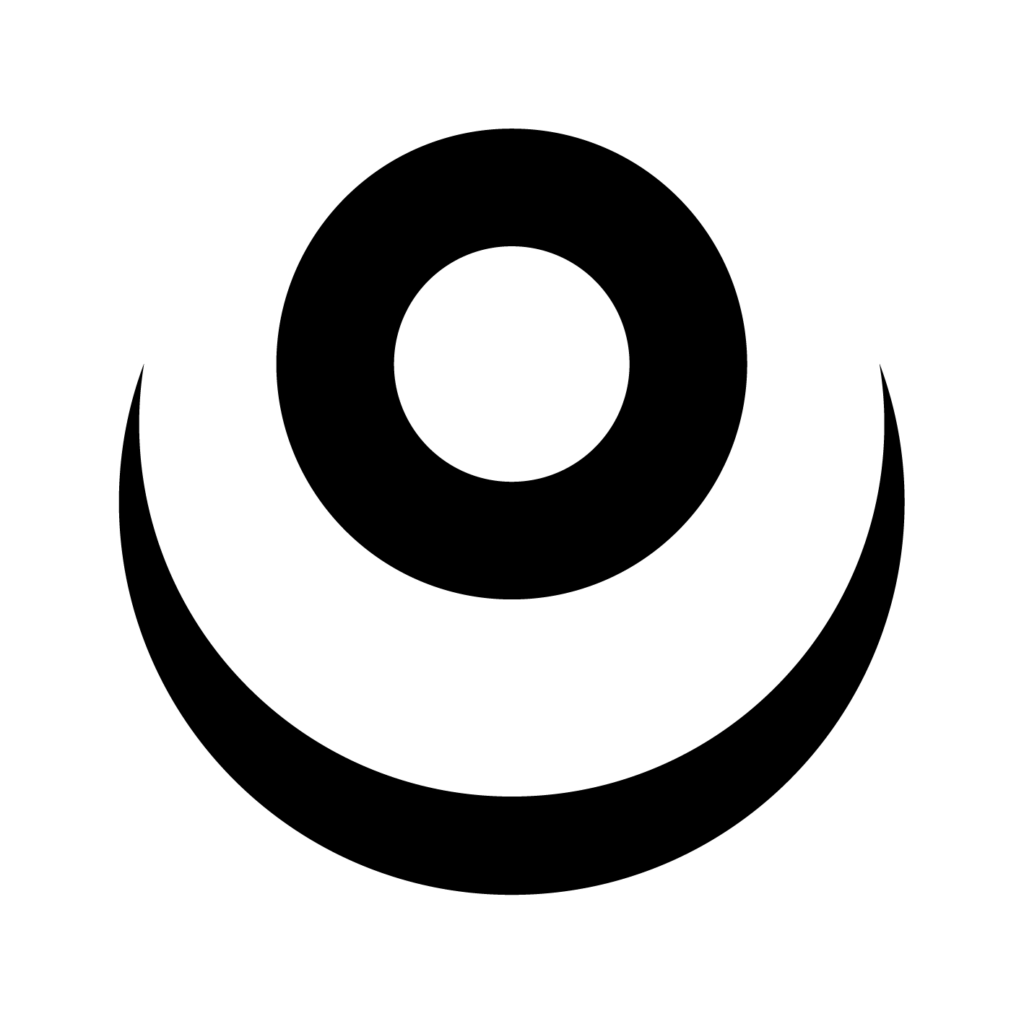 Origin
There is a memory of origin within the collective consciousness of humanity, an idea concerning the wellspring of our civilisation. Throughout history, the absence of an actual geographic location has been attributed earthquakes, landslides and flooding. These explanations are used to realise the perceived memory and to bridge the gap between a mundane spacetime and a mythological narrative.
The aim of the project called Origin is to search for the memory of the nature of our origin by disregarding the mundanifying explanatory models, and artistically create a new hub for our mythological heritage, an aesthetic interface to the idea that humanity's cultural cradle is actually a civilisation that exists somewhere just beyond the framework of our world.
I mänsklighetens kollektiva medvetande finns ett minne av ursprung, en idé om våra civilisationers urhem. Genom historien har man försökt förklara avsaknaden av en faktisk geografisk plats med jordbävningar, skred och översvämning. Dessa förklaringsmodeller används för att förverkliga det upplevda minnet och för att överbrygga glappet mellan ett mondänt tidsrum och ett mytologiskt narrativ.
Syftet med Origin är att söka efter minnet av vårt ursprungs beskaffenhet genom att åsidosätta de vardagliggörande förklaringsmodellerna och på konstnärlig väg skapa en ny knytpunkt till vårt mytologiska tankegods, ett estetiskt gränssnitt till idén om att mänsklighetens kulturella vagga egentligen är en civilisation som existerar någonstans strax utanför vår världs ramar.
Origin I – Souvenir
Anna Eriksson (composer, sound artist)
Mansoor Hosseini (composer, sound artist)
Ann Petersson Malmstedt (visual artist)
Film, sound installations, sound objects, and sculptures come together in this sound art event which revolves around the theme 'souvenirs and memory'.
Origin II – Minnet av en plats jag aldrig varit på
Tommy Carlsson – Sound Artist & Composer
www.ljudandelandskap.se
The name of the exhibition translates "A memory of a place where I have never been". In it Tommy explores different memories that create our world and our lives. Inherited memories mix with your own experiences and create illusions.
Vårt minne av olika platser och kulturer finns inom oss som myter och gamla historieberättelser. Dessa skapar vår världsbild och våra föreställningar. I utställningen "Minnet av en plats jag aldrig varit på" vill han ifrågasätta detta kollektiva minne och visa på dess skevhet. Genom att utgå från sig själv, sina föreställningar och sin världsbild skapar han en utställning som pekar på en värld där enbart dessa minnen finns kvar.
*******
Other installations during the evening:
Barcode – a Sound Art installation by Michael Idehall on display in the bar.
La Moulin – an Audio/Video installation by Åsa Nordgren. Sounds and film from the ancient water-powered craft mill La Moulin de la Fleuristerie in Orges, Champagne, France.
Åttans Fragment – an Audio installation.
Mikael Bojén and Ann-Louise Liljedahl have created a collage from sound-fragments made by their 8th grade art students at Freinetskolan Bild och Form, Gothenburg.
2015
---
Season Opening
Johan G Winther – Self Portraits (installation with sound art and paintings)
'Self Portraits' is an ongoing project of Johan G Winther based upon ideas of self-hypnosis, trance, and meditation as a way of
delving deeper into one's own mind to explore, unlock and discover new parts of one's own self.
The process has so far proven successful in letting new personalities emerge together with new realizations and understandings of the artists own self.
The modern "selfie" turned inwards to work constructively instead of destructively. Self-obsession without shame and self-loathing.
– JGW October 2015
Johan G Winther (1982-) is a Gothenburg based artist working with both sounds and visual arts in various projects and contexts.
Since around 2003 he has released several solo-albums in a plethora of styles and formats, as well as many releases as a member of for example Scraps Of Tape, Blessings and The Silence Set. He has toured all over Europe and Japan and exhibited his art several times at various locations and in various cities and countries.
www.timecanvas.wordpress.com
www.tsukimono.bandcamp.com
Instagram: @timecanvas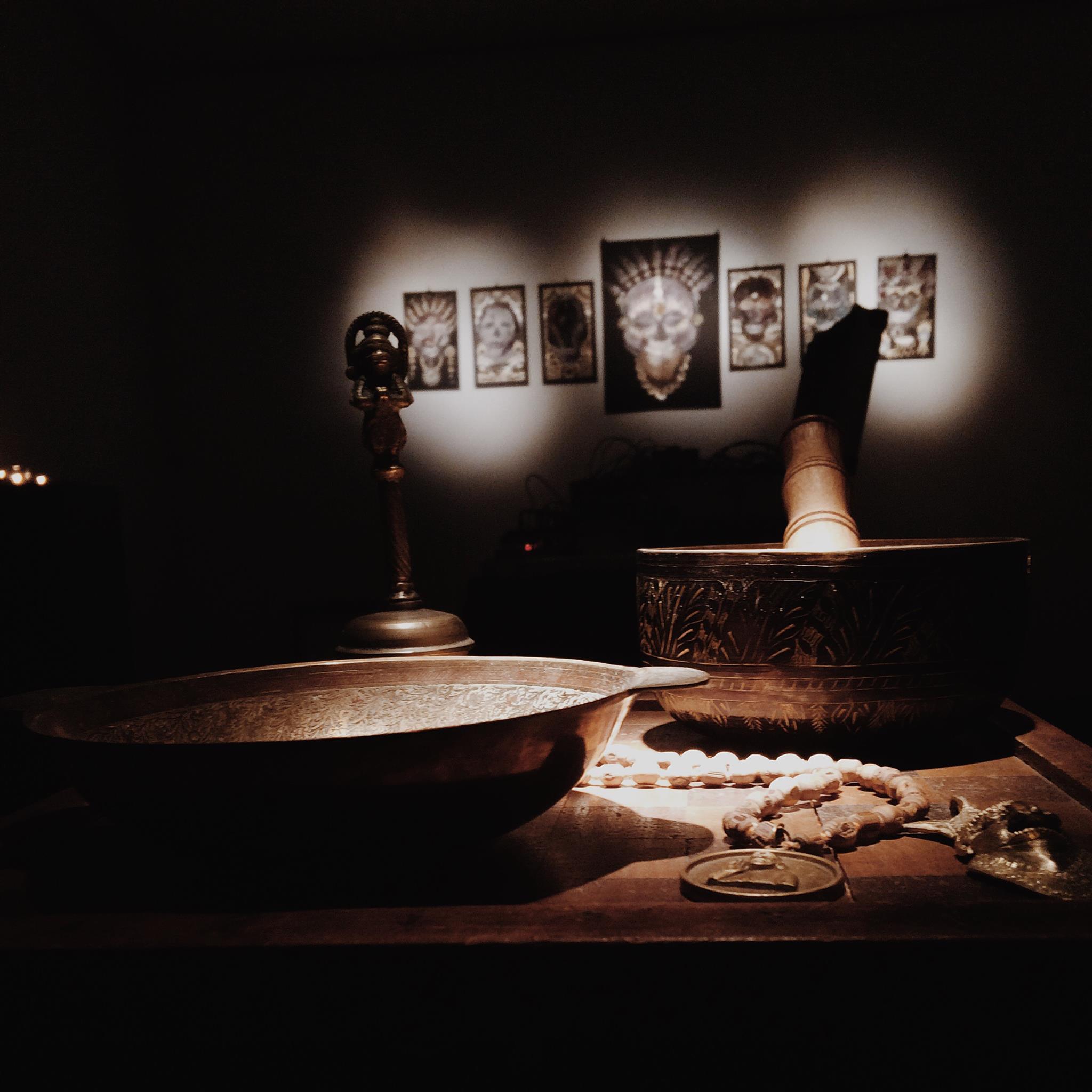 TVLPA – Tabernacle in the Wilderness (audio/visual installation)
2014
---
Pioneering
Pioneering I
The launch of our gallery is a voyage into unknown territory, and the theme for our inaugural project is the concept of pioneering. Our first public event will be a grand opening where we introduce Ljudkonsgalleriet and the artists who will work with us during autumn.
The first team of pioneers to join us consists of
Ann-Charlotte Rugfelt Ferm – Visual and sound artist from Gothenburg
Ruta Vitkauskaite – Composer and sound artist from Lithuania
Martin Thulin – Instrument builder and composer from Malmö
– Music by Lars Carlsson – in the foyer
– Art Hood – Installation by Ann-Charlotte Rugfelt Ferm and Tomas Ferm, with video by Cheap Imitation.
– Connections between sound and esotericism: Marsilio Ficino's spirit-music theory – presentation by Jimmy Elwing.
– Performance of "Violin Ritzos" by Ruta Vitkauskaite.
– Presentation of Martin Thulin
Pioneering II
Our second public event will constitute a gateway to an undiscovered country and present it to our audience.
Our team of pioneers consists of
Ann-Charlotte Rugfelt Ferm – Visual and sound artist from Gothenburg
Ruta Vitkauskaite – Composer and sound artist from Lithuania
Martin Thulin – Instrument builder and composer from Malmö
– Modular sound by Olle Petersson in the foyer.
– Lecture by Jimmy M. Elwing "Connections between sound and esotericism, II: Occult Futurism and the Art of Noises".
– Installation "Sculptures of Autumn and Naked Dust" by Lars Carlsson.
– Performance by our invited artists.
Live performance from the opening of Pioneering II
The installation "Sculptures of Autumn and Naked Dust" by Lars Carlsson with Ruta Vitkauskaite on violin.
The installation "Sculptures of Autumn and Naked Dust" by Lars Carlsson with My Hellgren on cello.
Pioneering III
We have asked our artists to return and make one final exhibition presenting the information that they have gathered in unknown lands and their experiences of pioneering. This exhibition will be an amalgamation of the project which has spanned several months.
– Jimmy M. Elwing will deliver the concluding talk in his series of lectures explaining the connections between western esotericism and sound art.
– Zest Foyer, Foyer live sounds and electro-acoustic music by Lars Carlsson.